ANDREW ABDALLA
CASE STUDY: OVER $23,000 IN TAXES SAVED ANNUALLY
CLIENT FILE: ANDREW ABDALLA, PRESIDENT
COMPANY: KINGDOM MINDED VENTURES, LLC
Tax Savings Report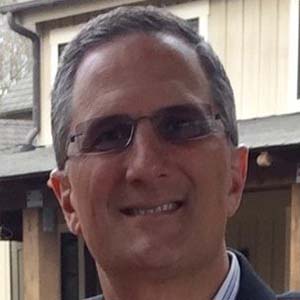 Over the past 25 years, Andrew's IT career spanned both software application development and business intelligence. He has gained a lot of business experience, added many new skill-sets, and worked with a number of wonderful people. As Andrew climbed the ladder of "success" he felt an ever increasing void of "joy and satisfaction" in his pursuits.
This led him to rethink his "why" and once and for all replace the pursuit of "stability and comfort" with significance. As a result, in 2015, Andrew started Kingdom-Minded Ventures which allows him to passionately work toward a vision rather than merely striving for a paycheck.
Andrew and his family chose to eliminate all debt and voluntarily limit their spending in order to generously support God's Kingdom purposes as they are lead. For the first time, they knew "in their hearts" that their relationship with their Heavenly Father gave them the freedom to be stewards and trust in Him as Owner and Provider. The truly amazing reality for them is that provision really does follow vision!
In talking with Andrew, you can't help but hear his "why" speak volumes to you. Andrew says, "As a Kingdom business leader, I believe that this company represents a different paradigm in the marketplace. Business is not just about building wealth merely to provide stability and comfort, but rather an exciting opportunity to use the marketplace to improve the lives of those around us. Instead of using people to make money, we are called to serve those around us and provide value for a higher purpose."
Andrew's desire to be a good steward over his business is evident in all that he does. A meeting with a business acquaintance that asked him if he was working with a tax advisor or just a tax preparer got the wheels spinning in his mind and led him on a quest to strengthen the team of professional advisors he works with. That quest consummated in forging a relationship with tax and financial strategist Ike Ikokwu. As a believer with like-minded values, Ike knows that part of being a good steward over a business is recognizing that we are called to give unto Caesar what is his and unto God what is His.
What Ike has been able to do is arm Andrew with unique strategies to legally and ethically define exactly what belongs to Caesar. The results for Andrew were the ability to pay over $23,000 less in income taxes annually, increase his cash flow, and put him on the path to being able to accumulate more wealth over the long term.