Book Ike Ikokwu, The "Unlock Your Purpose NOW" Speaker For Your Next Event!
As a certified speaker with the John Maxwell Team, I speak on the subject matters I know and that I'm
passionate about. I speak on leadership, money and overcoming adversity in business and life. I believe
that if people were to master these three subject matters, they would live a richer, fuller and more
abundant life
Hear What Those Who Have Heard
Ike Speak Have To Say
It's your choice.

You can choose whomever you want for your next event. And when it's over, what do you want your attendees to say? Do you want to hear that you just hired another "dull" speaker in their opinion? Or do you want them fired up, making REAL changes in what they do and singing your praise?
If you want high-fives and happy attendees, then choose Ike Ikokwu for your next event. He is known for his true heart for people making real change in finding and unlocking their purpose while living a fulfilling, satisfying, and more abundant life.
Here's how to
Book IKE
For Your Next Event
Upon receiving your request, my team will confirm receipt and provide an official response to your invitation to have Ike speak. At that time, my team will outline specifics such as arrival time, product display table, honorariums/fees etc. On the day of the event Ike often likes to provide continuing education materials to your audience and would request a speaker table. Because a talk is really not a talk unless there's an established connection with the audience, Ike always looks forward to the opportunity to connect and greet audience participants.
For events requiring Ike's travel out of his local area, travel arrangements must be made and confirmation schedules must be sent at least 45 days prior to the start date.
We look forward to making your next event Your Best One Ever!
To book Ike follow these 3 simple steps:
Complete the booking form below
Complete a fantastically awesome client call with Ike and your committee or board
Complete the 2-page Program Agreement and send deposit per the agreement
Tools To Make Event Planners' Bookings Of
Ike As Easy As The Staples Easy Button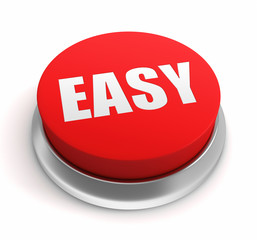 Thank you for considering Ike
for your next event.
Ike's team completely understands how challenging and demanding your job can be. After all, there's a reason your job ranks as the 5th most stressful job in the world. Our mission is to make booking Ike as a speaker at your event as easy as possible for you, while making you look like the ROCK STAR EVENT PLANNER that you already are!
To help with our mission, we've decided to be proactive and provide you with items that other event planners and coordinators have found to be helpful and time-saving. We know that what you find here will help ensure the success of your pre-event planning and marketing efforts.
If you need other materials, please don't hesitate to email us. We'd be honored to help.
Downloads To Facilitate

Event Planners Pre-Event Planning
Download The Following Images of Ike To Use In Pre-Event Marketing Collateral, Program Books, Print Publications Or On The Web
APPROVED FOR PROMOTIONAL PURPOSES ONLY