Change the Way You Plan and Strategize With Money, and Change Your Financial Future & Legacy—Forever
Attention Entrepreneurs, Solo-preneurs, Christian-preneurs, Coaches, Consultants & Service Providers: Working longer, using the "Dave Ramsey" envelope system to spend less and save more, or taking on more risk in the stock market to chase higher returns is not the answer to becoming financially independent, but this is…
Exposed! Secret Strategies The Wealthy Use To Pay Less In Taxes And Become Debt Free & Financially Free Without Penny Pinching, Taking On More Risk Or Losing Control Of Their Financial Assets
Stop dreaming about using your business to achieve financial independence and learn the secret strategies you need to achieve the wealth creation and financial freedom goals you deserve! It's fun and it's easy…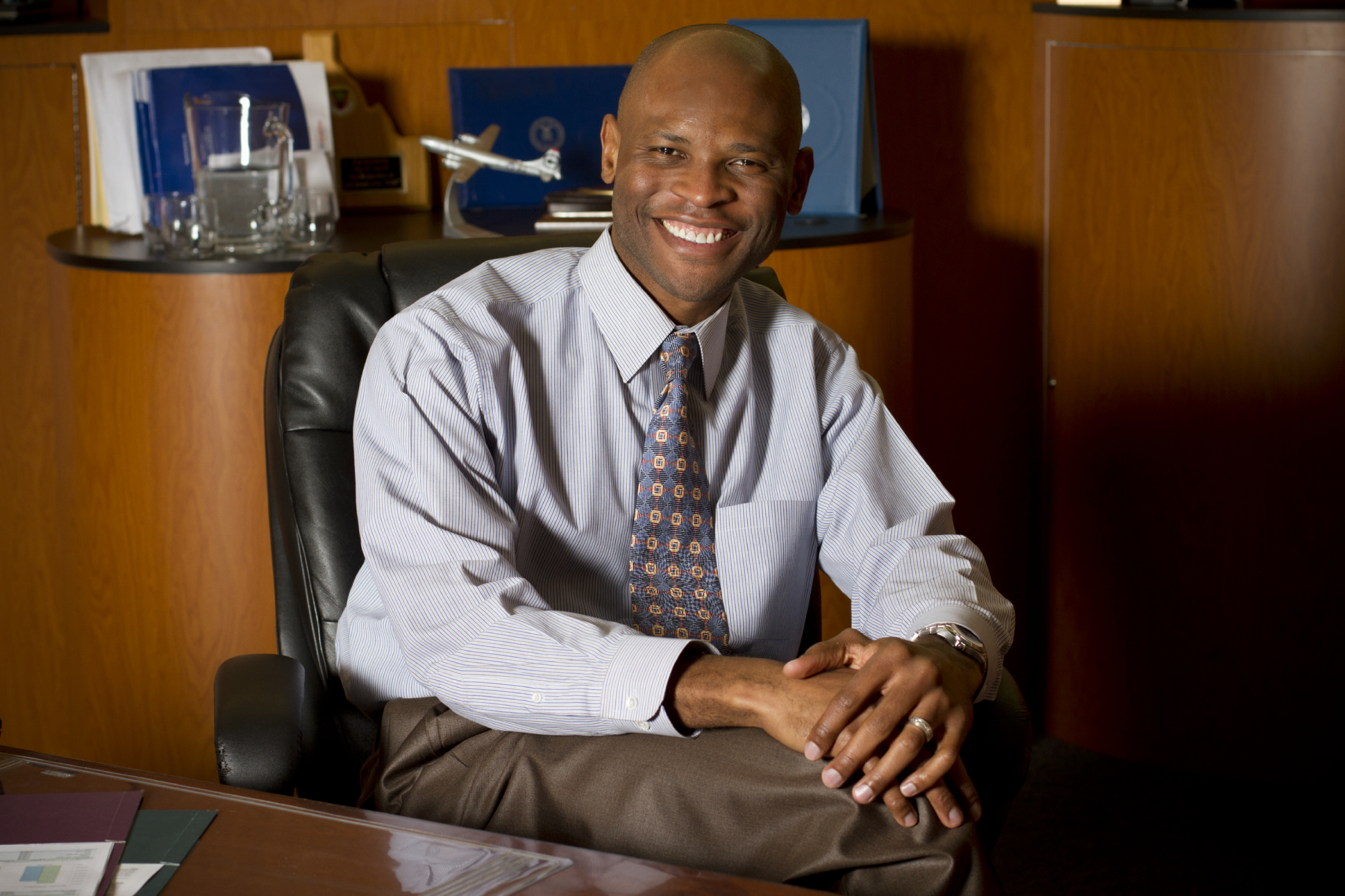 Hey there fellow entrepreneur,
Entrepreneurship isn't always what you dreamed it would be, is it?
You've gone from despising the 8 hours you used to work for someone else to now despising the 12 hours you work for yourself…and that's on a good day. You and I both know there are days you put in longer than that! I was once in my office until 3am working on a project….Ouch!
Worse, those less-than-supportive voices in your head (we all have them, you're not crazy) keep telling you that what you're doing is NUTS! Maybe you should go back to being an employee….at least you had a steady paycheck then and regular contributions to your 401K.
Today, you've likely drained your retirement accounts to grow your business and a steady paycheck….what wouldn't you give for that. Your family and kids…you're starting to feel more like a stranger to them given your constant absence from their life. And that home… it feels more like a Hampton Inn….a place to lay your head at night…versus a home where you spend and enjoy the company of your family.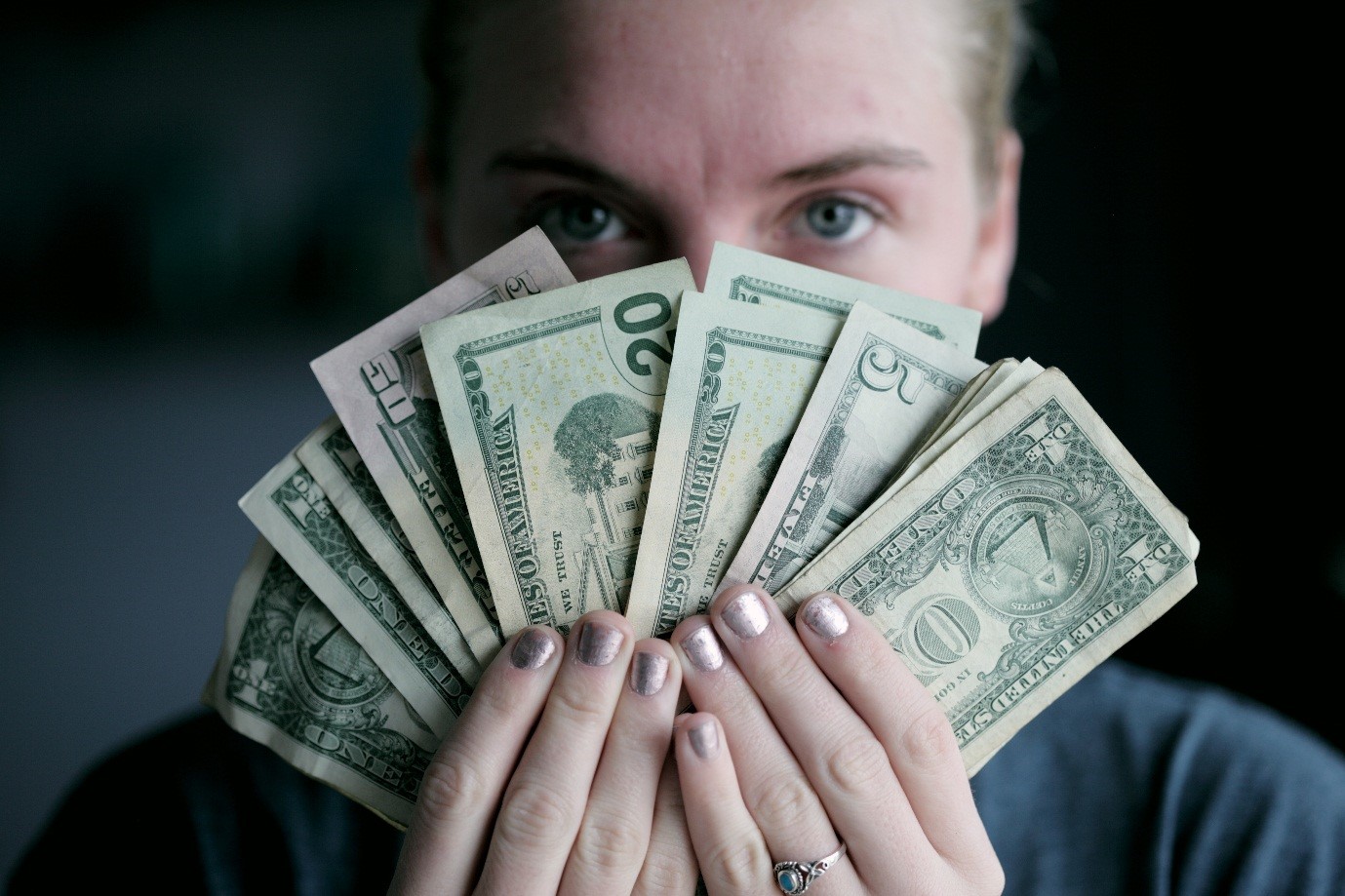 Maybe you're experiencing success in your business.  Having a business that's growing is great.  Having that same business be profitable while it's growing is even better.  Seeing your entrepreneurial dream generate cash flow in excess of your operational needs is fantastic.  But paying more than your fair share in taxes is no fun.  Forfeiting all of those tax savings and the additional wealth it could create for your family is heartbreaking.  Not realizing that your money talks or even knowing what it's been telling you is detrimental to your financial and emotional health
Not Being Fluent In The Financial Language of Money Undermines Wealth Creation & Financial Freedom Goals For You & Your Family
If mastering money was simply about "MATH," then no one would be in debt and we would all be millionaires living extremely fulfilled lives.  But there are plenty of people in debt and plenty that are millionaires living unfulfilled lives.  So, there's more to it than just the MATH.  When it comes to mastering money, most individuals and business owners aren't aware that money has two primary languages, a financial and an emotional one.  And, while a good deal of effort is spent on the financial side, most aren't even getting that right and as a result, they are leaving so much money on the table from utilizing the wrong TAX and FINANCIAL strategies.
If you've worked with me in my Financial Money Language Mastery Private Coaching Program, then you know that I ensure that my business owner clients are fluent on the financial language of money by arming them with a legal, audit-proof strategic tax plan that is as unique to them as their fingerprint, all without ever jeopardizing their relationship with their existing accountant.  After all, it's not how much you make, it's how much you keep.  Their accountant will continue reporting how much they owe when they file their taxes.  My tax plan  just ensures that they owe their fair share and no more, saving them tens to hundreds of thousands of dollars each year, which when combined with other wealth building initiatives, only catapults their net worth to the next stratosphere.  Check out the kinds of results my clients have achieved in the CASE STUDIES section of my site.
However, if you're here, you've likely determined you are not presently able to invest five figures in a strategic tax plan that will save you twice or more than that each year and guarantee a minimum 400% return on your investment in your strategic tax plan over the next 5 years.  No problem…the timing just isn't right for you to take this next step.
However, just because you can't invest 5 figures for your customized strategic tax plan as part of my Financial Money Language Mastery Private Coaching program does not mean you don't want to avail yourself of strategies that can help you achieve the wealth creation and financial freedom goals you have for yourself at a fraction of the cost of my Private Coaching Program right?
Is Your Present Tax & Financial Plan
Like Your Father's Oldsmobile?
Barr none, the number one problem I see when I review new clients' tax and financial plans, assuming they actually have one, is that they are as old and as antiquated as their father's Oldsmobile.  Depending on which era you grew up in, you might recognize that commercial.  If you don't then simply google it.
What worked in the 1950's from a tax and financial planning standpoint may have been exactly what your parents needed.  But in the second and third decades of the 21st century, using your parents' tax and financial planning strategies is the equivalent of staffing your office with typewriters to do CAD and other engineering type work.  If you wouldn't go to Blockbuster to rent a movie or go look for a payphone to make a phone call, you shouldn't be dependent on your parents tax and financial strategies.
Let me give you an example of what I'm referring to.  When you consider your plan for becoming debt-free and financially free, do your present strategies consist of these trains of thought and concerns:
Going on a financial diet?

Using the Dave Ramsey envelope system?

Spending less money than you're currently spending just so you can to enjoy your quality of life?

Saving more money when all of the money you earn in already being allocated as soon as it hits your bank account?

Taking more risk with your investments just so you can earn higher rates of return?

Working longer than you'd ordinarily care to?

Giving up control of your financial assets to the banks, financial institutions and the government?

Or even, feeling like a prisoner to debt?
If any one or more of the above apply to you then I assure you that you're in the right place at the right time.  The above thoughts and concerns are typically the kind of thinking you get when you meet with a "planner or advisor" in the industry today.  This current day thinking along with the way your parents did their tax and financial planning comprise what I refer to as the myths of "The Mom & Dad Plan."  These myths represent a major problem to your wealth accumulation and financial freedom goals.  But you can rest easy knowing that there's a simple solution, and it starts with a strategy shift.
Introducing…
The Kingdom Millionaire's Guide
 To Winning The Money Game
I'm going to take you by the hand and walk you through 8 different modules that will introduce you to the right strategies you should be employing to become fluent in the financial language of money once and for all, so you can finally ENJOY Becoming Debt-Free & Financially Free Without…
♦ Having To Use The Dave Ramsey Envelope System
♦ Being Forced To Penny Pinch And Spend Less Money
♦ Being Forced To Save More Money When You Already Don't Feel Like You Have Any Extra To Save
♦Taking On More Risk With Your Investments Just So You Can Earn Higher Rates On Returns To Accelerate The Growth Of Your Nest Egg
♦ The Sickening Feeling Of Knowing You'll Have To Work Longer Than You'd Care To Just To Have A Comfortable Retirement
♦ Giving Up Control Of Your Financial Assets To The Banks, Financial Institutions & Government….All Of Which May Not Always Have Your Best Interest At Heart
♦ Feeling Like A Prisoner To Debt
♦ Becoming The Latest Victim Of The Myths Of The Mom And Dad Plan
Sound good? Here's what's in store for you in this 8-module, self-paced course…
Module 0: The Foundation
This is an introduction to the Kingdom Millionaire's Guide To Winning The Money Game.
It's where I lay the foundation for all of the juicy and transformational strategies you are
about to learn in Modules 1 through 7. So, in module 0 we're going to dig in with…
Blind spots—how they preclude us from seeing other alternatives that may
better serve us
Why Ignorance Isn't Bliss—and how to expand your circle of knowledge on any
topic that interests you
3 Types of Money– what they are and which two types proponents of myths of
"The Mom And Dad Plan" focus on and why that's detrimental to your financial
health
Case Study—on a typical financial plan by proponents of the myths of "The Mom
And Dad Plan" and why this type of planning FAILS EVERYTIME
The 4 Questions—that you absolutely must know to create the financial
outcomes you desire in the future
Average Rates of Return—why they are Wall Street's biggest scam and what
you can do about it
Wealth Transfers—what are they, how are they impacting wealth accumulation
plan, and what can you do about them?
Financial Prescription – a general prescription for your financial health and 5
reasons you should at least start here with this prescription
I won't lie to you—this is a fun but crucial module as it lays the foundation for what's to
come. You know what happens to a house built on shaky foundation…it does not
withstand the storms, winds and general chaos that inevitably will come. The same is
true for your financial house. So, a stable foundation is a MUST!
Module 1: Home = Biggest Investment = Biggest Myth
Proponents of "The Mom and Dad Plan" would have you believe that your home is your biggest investment.  For many, it's the largest single investment they'll make at one time. However, just because you sign your line on the dotted line to a multi six figure or even seven figure purchase does not make this a good investment.  This module starts off with a 3.5 minute video with professional actors driving home the prevailing thought shared in this module.
Module 1 is all about getting the right financial perspective on how to properly view and account for your home within your financial plan.  We'll explore ideas like this and much more:
Big Money Pit

—I'll show you 9 reasons your home is just one big money pit and what to do about it

Return Reality Check

—if you consider your home to be your biggest investment, you should at least know how to compute your real rate of return when you sell.  I show you how

Location, Location, Location

—Yes, it's the only reason your home will appreciate or is it?  I show you what else affects appreciation and how to properly calculate appreciation on your home?  It's not as simple as you think. I show you how and what you should do to maximize appreciation while giving yourself the greatest amount of flexibility and control over unforeseen market forces

Secrets To Real Estate Riches

—I show you how to maximize your rate of return, your tax savings, how to have more security, liquidity, control, and how to make more money every time you purchase a home (hint: it's not the way you've been buying homes in the past!)
Getting past one of the biggest myths of your home being your biggest investment is critical to making the right decisions about where you buy, how you buy and how you sell your home.  After this module, you'll never look at your home the same way again!
Module 2: Secrets Your Banker Doesn't Want To Tell You
Ever felt like you were out of the loop.  Think back to your high school days when all of your friends were in on a secret and you were left outside that circle of trust.  When it comes to your banking relationship, what if there were secrets your banker was keeping from you that could positively impact your financial health.  Wouldn't you want to know what those were? This module starts off with about a 4-minute video with our familiar crew of professional actors driving home some of the prevailing thoughts shared in this module.  In Module 2, I discuss this and much more:
Your Home vs Your House—both seem like interchangeable terms but only one gives you the right perspective to proper financial planning
Mortgages 101—with so many different options which is right for you? If banks made the same amount of money on each option, how many would there be? You guessed right.  So, knowing which is best for you versus which is best for the bank is key in making the right choice
The Financing Decision—pay cash or finance your home purchase. Which is the better decision?  Which do you think the bank prefers you do?  You might be shocked to find out the right answer
Mortgage Relief The Fast & Secure Way—is a 15-year mortgage a faster and more secure way to pay off your debt than a 30-year mortgage? Suze Orman and Dave Ramsey want you to think so, but are they right?
Mortgage History—why this one law from the 1950's that no longer applies has everyone fooled on the best way to be most financially secure with your home
Secrets, like myths, are meant to be exposed and busted.  I bust several of them I in this module and share insider secrets that banks don't want you to know.  Just don't start a riot or something once you become aware of them in this module.  A simple thank you Ike would be fine ?
Module 3: Debt Free = Stress Free. Here's How To Get There
Learning to love money is one of your keys to becoming financially free.  But loving money can be hard when you are in debt.  Rather than feeling shame or guilt about having debt, instead learn the Harry Houdini Debt Trick.  With the knowledge of this trick, you'll know how to quickly escape the debt straight jacket, get on the high occupancy vehicle lane to being debt free, and never ever feel like a prisoner to debt again.
In module 3, we'll cover this and much more…
Other People's Money (OPM)—what is it and how you can choose to leverage OPM to create wealth rather than be enslaved by it
Velocity of Money (VOM)—why banks love this, how it helps them exponentially grow wealth and how you can benefit from it too
The initials "OC"—what it stands for and why "OC," not the interest on debt, is the most important consideration in any debt expense
The Harry Houdini Debt Trick—a simple but effective strategy to be completely debt free (mortgage, cars, credit cards, student loans etc.) in 8 years or less
Module 4: Save Your Financial Future From This Ticking Tax Time Bomb
My wife and I like to watch the show Blindspot.  The main characters, Jane Doe and Kurt Weller, who work for the FBI, are routinely in very dangerous situations where they have to diffuse a ticking bomb or foil some other terrorist plot from bad guys trying to ruin our world.  Whether it's Blindspot or CSI, you can imagine what it's like walking into a room with only 30 seconds left before a bomb explodes.  For many unsuspecting families, given the way they've chosen to save for retirement, they've created a ticking tax time bomb that's ready to explode and derail their financial future.
In module 4, we'll cover this and much more…
The Big Three—the three things you absolutely MUST KNOW before participating in any retirement plan
Tax History—what major events in our tax history have predicted with accurate precision the ticking tax timebomb that's going to explode in your retirement assets….not a matter of "IF" but rather "WHEN"
RROR Enhancer—what is the retirement rate of return enhancer and how does it enhance your expected investment return by almost 50%
Main Street 500 Tax Hack—and how to legally outsmart the tax man utilizing similar strategies that 15 Fortune 500 companies with over $23 Billion in profits used to pay ZERO in taxes in 2014
Module 5: Why This Could Be The Riskiest Place To "Park" Your Money
While we've never met, if you own a car and live in a home in the suburbs with a 2 or 3 car garage that isn't full of boxes from a recent move, I'd bet I know a thing or two about you.  Chances are like most people in your neighborhood, at night when you retire, you park your car in your garage as opposed to on the streets.  Why?  Because it's safe in there and there's less of a chance of your car getting vandalized.  Like your car, you'll also need somewhere to park your money and your investments from the time you're working until you retire.  This decision is by far one of the most significant ones you make, as the choice you make, determines how much is there when you actually need the funds.
In module 5, we'll cover this and much more…
The Fantastic 12—a list of the 12 ideal benefits you should get from whereever you decide to "park" your money
Account Scorecard—how most typical places people park their money scores against the 12 ideal benefits
The Scary Truth—why the most common place you have your money could be the riskiest place to "park" your money
Banking Truth or Dare—the truth about where the banks park their money and why they'd prefer you not know about their secret "parking" place
Module 6: How To Know The Blueprint Of A Wealth Creator
They travel the world in style, own yachts that many would love to call their home, and own real estate in multiple states and even multiple countries.  We see them in the news and even vicariously live our lives through them.  They are heroes to many.  What is the secret to how these modern-day heroes became wealth creators?  Can their success be replicated or are they simply an aberration in modern society?
In module 6, we'll cover this and much more…
The 3 Keys—that determine whether you're doomed to a life of mediocrity or whether you'll become a wealth creator
CASH is KING—what this actually means to a wealth creator, how they use this philosophy to create more wealth, and why you want to mirror what they are doing
The Efficiency Enhancer—the one thing wealth creators do that enhances the efficiency of every financial transaction they are involved in
The POLI Strategy—the one strategy wealth creators use to be more like the bank and less like a customer of the bank
Module 7: 7 Wealth Creation Principles From Facebook's Founder Mark Zuckerberg
In 7 days, the world was created.  We have a 7-day week.  7 is a prime number.  In the Bible, there were 7 churches, 7 angels, 7 seals, 7 trumpets and 7 stars.  Famed Authors Stephen Covey introduced us to the 7 Habits of Highly Effective People while David Eastis introduced us to 7: The Magical, Amazing and Popular Number Seven.  You've no doubt heard of the 7 wonders of the world and today, you'll learn about 7 wealth creation principles from Facebook's Founder, Mark Zuckerberg.
In module 7, we'll cover…
The 2012 Effect—and how an article on Mark Zuckerberg's personal finances unknowingly tipped the world off his 7 wealth creation principles
Borrowing money for free—is there even such a thing and would you benefit from it?
Being like the bank—how to generate profits the same way the bank does and why that can exponentially grow your wealth
The 7 Wealth Creation Principles—know them, live them and be financially empowered by them
Change the Way You Plan and Strategize With Money, and Change Your Financial Future & Legacy—Forever
Listen, I get it. You've struggled with money for years. Maybe you've always been "broke" and you've never felt deserving of more. I've been there, too.
But you CAN change your financial future and legacy. And that starts by changing your mindset when it comes to how you plan and strategize with money to create the financial future you deserve. Is it easy? No.
But it is so, so worth it. Imagine being able to…
Take as many vacations each year with your family as you desire

Own that vacation home by the beach or mountain you've always wanted

Buy a bigger house (with a dedicated office just for you!)

Support a charity that's near and dear to your heart

Or just stop stressing over money so much
Whatever your financial goals are, they are within your reach. All you have to do is take this first step
I can't promise that by utilizing these strategies you'll be in millionaire like I became just five short years after I filed for bankruptcy. But I can promise that if you do avail yourself of these resources, learn them strategies and implement them within your own financial plan, you'll be well on your way to the financial future you deserve.
You'll start experiencing money more abundantly. And, you'll have the confidence to know you've done everything you can to create a RICH financial future and legacy for you and your family.
How much is that worth to you?
Warmly,
Ike
P.S. This course is backed by my better than 1 year 100% guarantee. If after a year of availing yourself of these resources, learning and implementing them with a qualified professional, you haven't seen any measurable improvements to your financial condition (certain conditions do apply like I can't be held responsible for unforeseen financial circumstances beyond you or my control), simply email me for a fast, courteous refund.