3 Ways To See Money As A Spiritual Journey
While most discussions about money often focus on the physical, tangible Federal Reserve Notes, few people understand money is more spiritual than it is physical.  Here are 3 ways to see your relationship with money as a spiritual journey, not a physical one!
1. MONEY IS A REFLECTION OF OUR TRUEST SELF
"For where your treasure is, there your heart will be also" Matthew 6:21
"As water reflects the face, so the heart of man reflects man" – Proverbs 27:19
Rightly or wrongly, the fact is that there are few things we treasure more in life than money itself. It's been said that we never see things as they are, we see things as we are. I've been quoted to say that I can generally tell most of what I need to know about someone by taking a look at their calendar and their checkbook.  How you spend your time and money says a lot about you.  When you look at how you engage with money, like a mirror, it will reflect back how you feel about yourself, how you've defined your self-worth, how much you think you deserve in life and how much you think you are capable of accomplishing.  As such, many have a love-hate relationship with money as it exposes the hidden things about us that we would rather not share with others.
2. MONEY IS ABOUT YOUR RELATIONSHIP WITH GOD
The Good Book tells us we are "like gods" and that we've been created in His image.  In our first introduction to God, we see him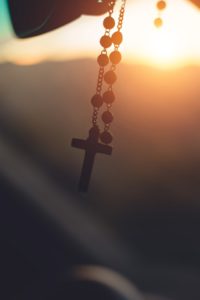 expressing his creativity as the heavens and earth are formed.  Then we were empowered with the right to name the things He created and take dominion over the earth.  In my studies of the Universal Laws of Creation, I know that through the law of the Perpetual Transmutation of Radiant Energy, energy is perpetually in motion and that it can be transmuted to create things.  When we have thoughts backed by a strong desire, the amplitude of vibration from those thoughts can be transmuted into the creation of products and services that solve problems in the marketplace.  As entrepreneurs, that's what we are in business to do, solve problems.  And when we do that, money naturally flows to us.
Elsewhere in that Good Book, we are told that God knows the thoughts that he has for us, and they are thoughts to prosper us.  It's His desire to release divine thoughts to us that enable us to co-create solutions with Him that address the problems of those we serve as entrepreneurs.  When we do, money flows freely to us and those we serve can look at us and say we are just like our Father, which is the greatest compliment a Father wants to hear about his son.  In that regard, your lack of money is really a function of three questions:
Do you believe God wants to prosper you?
Do you believe God wants to co-create with you?
Do you believe God loves you?
3. MONEY IS A BAROMETER FOR IF YOU ARE LIVING YOUR PURPOSE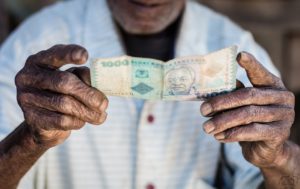 When you understand DNA and how each of us have been uniquely created, then you recognize that there's no such thing as competition when it relates to fulfilling your purpose in life. No one else on planet earth has the same set of experiences, the same set of skills, gifts, talents, or the unique voice that you have in communicating your unique value proposition to the world. And before you were formed in your mother's womb, you were uniquely designed to fulfilling a very specific purpose on earth.The problem with those who spend their lives complaining about being overwhelmed by the amount or the lack of flow of money into their lives, overwhelmed by their lack of motivation, their lack of ideas or any other excuses they may offer as to why they are not experiencing an abundant flow of money into their lives is that they don't recognize that they are "under-purposed."  They haven't tapped into that thing they were uniquely designed to do.  Because when they do, being overwhelmed becomes a thing of the past.  Being unmotivated no longer applies to them.
When you tap into purpose, the universe stands at attention and opens every door necessary and releases every resource you need to fulfill that which you were divinely created to do.  And when you do that, you will find money flowing to you in abundance because you are using all six of your intellectual faculties and tapping into the seven laws of creation to release unique solutions into the marketplace for which you are generously compensated.
If you're not satisfied with what you see in the mirror, if you feel like there are opportunities to improve your relationship with God, if you feel like the flow of money into your life is an indictment that you are not 'living your purpose," and you're ready to start experiencing money and life abundantly, take the assessment and then book a call so we can chat!
I'm sure you're curious of what a life experiencing money and life abundantly feels like.  That life is well within your reach when and it starts by taking your assessment now!
With Abundance & Fulfillment,
Ike